Enrolment
---
The key to a successful biometric implementation is the registration phase. The better the quality of the registered biometric information, the better the matching results. HSB has gained extensive experience with the enrolment of people, developing and improving the BioRegistrator® Enrolment software product over many years. The result is an innovative and proven enrolment platform.
The best registration of unique identities
The enrolment software captures biometric information e.g. fingerprint, face and iris, but also biographic information. BioRegistrator® is modular to be flexible for a custom build solution of the customers. Many biometric capture devices are already integrated in the BioRegistrator® platform, from high-end to low-cost. Ruggedized devices can be used for harsh conditions. The platform is vender agnostic and the preferred device of the customer can be added to the portfolio.
The captured information of the registrant is sensitive information. The product suite supports encryption methods for data integrity and information security. Data is stored multiple times to prevent any data loss.
Together with BioRegistrator® Enrolment the information of the registrants will be captured with high quality, captured in a flexible way and data will be kept secured to ensure the best registration of the unique identities.
Might be of interest:
Registration Kits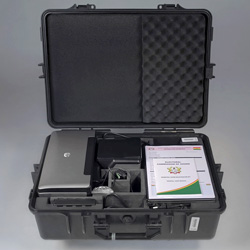 The Start of a unique ID using Biometric Registration Kits. Read More…
HSB identification has proven itself in designing flexible biometric solutions in ruggedized cases for registration, identification and verification purposes. Various solutions have been provided all over the world. The components in the biometric registration kits have survived harsh conditions, protected by aluminum and ABS cases.
BioRegistrator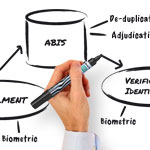 BioRegistrator® is the Proven Platform for Registration of Digital Identities. Read More…
BioRegistrator® is the proven platform for registration of digital identities. The product can be used as enrolment tool (i.e. capturing of biometric characteristics and personal information), for identification and verification purposes. BioRegistrator® makes deployment of biometric technology accessible for all kinds of organisations.
Use of this standard product saves customers development costs, reduces the time to deploy biometric technologies and creates an independent platform for biometric suppliers.
HSB ABIS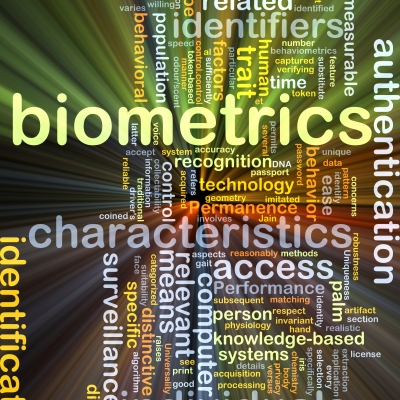 Next Generation, Automated Biometric Identification System. Read More…
HSB ABIS is a next generation, multi-modal Automated Biometric Identification System. It serves as a storage and matching platform, to collect and search all kinds of biometric and personal data. It is part of the BioRegistrator® product suite. HSB ABIS is a flexible, open system with several innovations. It is used for verification, identification, de-duplication and forensic applications. The modern web based user interface makes deployment a breeze.