HSB to Exhibit ID4AFRICA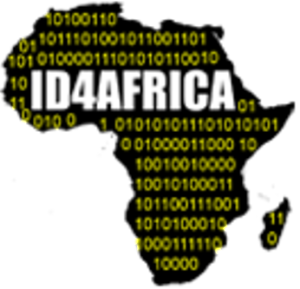 HSB will be present at ID4AFRICA, the 1st Government Forum on Electronic Identity in Africa in Dar es Salaam, Tanzania on 2-4 June.
Government Forum on Electronic Identity in Africa
The National Identification Authority (NIDA) of the Ministry of Home Affairs of Tanzania and APSCA will host the 1st Government Forum on Electronic Identity in Africa at the Hyatt Regency Hotel, in Dar es Salaam on 2-4 June 2015. The theme of the event, "How National eID can Support Social and Economic Development" and the forum will follow the same model as APSCA's highly successful Government Forum on Electronic Identity in Asia.
NIDA will invite government agencies from around the world with a particular focus on agencies from African states. Government agencies invited will be responsible for managing National Population Registers, Electronic identity Cards Tokens, Biometrics, Registration & Enrolment, Operations & Processes for National Identity Management and delivery of eGovernment Services. APSCA will invite the world's leading industry experts in national electronic identity management.
African countries can highly benefit from the proven identity solutions delivered by HSB identification across the continent to governments. HSB creates digital identities including biometrics and ID cards to support National ID projects as well as eGovernment services, health care, elections and border control in multiple African countries.
During this exhibition HSB will demonstrate a multi-modal biometric platform HSB ABIS and its latest product: the mobile Tablet-ID™. This Android based tablet device can capture and verify persons by using their digital identity. Visit HSB at booth A06!
Tags: Annual Forum & Expo, biometric, Dar es Salaam, Electronic Identity, HSB, HSB ABIS, ID4AFRICA, Tablet-ID, Tanzania