Online Voter Registration
---
HSB identification has shown in a special operation that we can assist electoral commissions in preparation of used equipment, including Biometric Voter Registration (BVR) kits.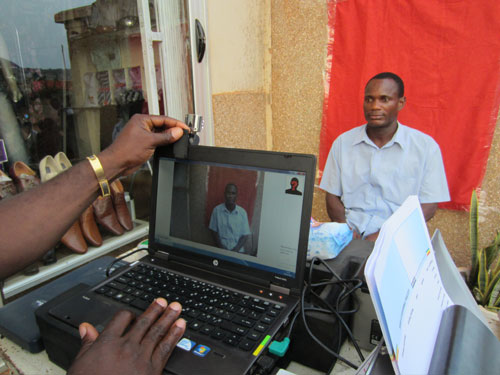 The BVR kits used for the 2012 elections in Ghana have been completely refurbished. The components are cleaned, restored and missing items replaced. New software is installed on the registration kits and with these kits another one million new voters are registered.
Most initial voter registration programs are offline. The aim of each electoral commission is to maintain and update the register frequently to have an accurate register all the time. HSB delivered in this project also the BioRegistrator® online voter registration software for continuous registration.
Online Biometric Voter Registration kits are installed in district offices throughout the country. The voter records can thus be changed or added online. For example youngsters who turn 18.
Operators review voters with multiple registrations by using the advanced BioRegistrator® Adjudication system. This product include cross checks and enhanced GUI's to enable operators to take correct decisions.
By using the new online biometric voter registration solution Ghana is ahead of other countries to be able to assure an up-to-date register.
Might be of interest:
Voter Registration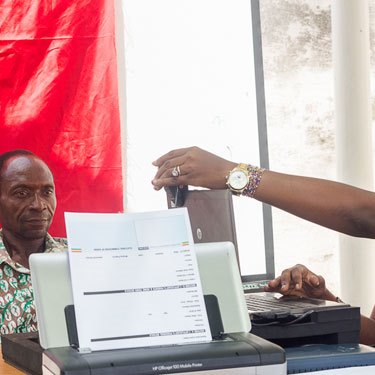 In Ghana 14 Million People Registered with 7,000 Kits in 40 Days. Read More…
HSB identification has been part of one of the largest and most successful biometric voter registration projects. In this project HSB has supplied the voter registration solution with over 7000 Biometric Voter Registration Kits (BVR) to register 14 million people in only 40 days.
Registration Kits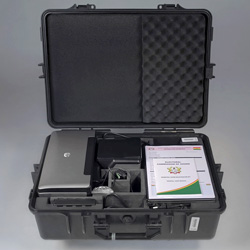 The Start of a unique ID using Biometric Registration Kits. Read More…
HSB identification has proven itself in designing flexible biometric solutions in ruggedized cases for registration, identification and verification purposes. Various solutions have been provided all over the world. The components in the biometric registration kits have survived harsh conditions, protected by aluminum and ABS cases.
Tablet-ID™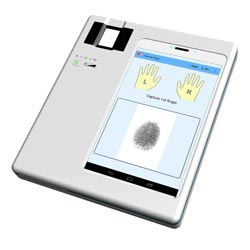 Mobile Biometric Registration using the Tablet-ID. Read More…
The Tablet-ID ™ is an Android based device that includes the functionality of a high quality fingerprint scanner and smart card reader. A huge battery capacity is integrated into this solution to ensure a battery life up to 13 hours. TABLET ID The software application on the Tablet-ID™ can be customized according to the needs of the customer.