Registration of Civil Servants
---
HSB identification supplied biometric solutions to register and duplicate all civil servants of several African countries. Goal of these projects is to prevent any ID-fraud. Before the introduction of the system it was known that multiple fake identities were receiving monthly salaries. With help of this solution double registrations are filtered and only eligible civil servants will receive their fee.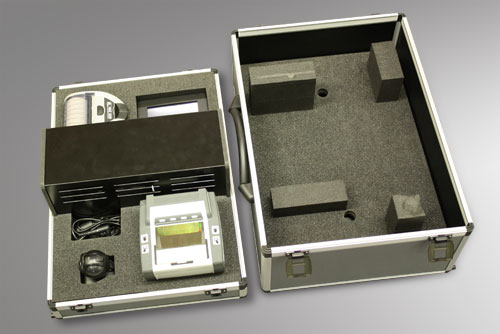 In a short time frame HSB delivered biometric registration kits including a notebook with BioRegistrator® enrolment software, slap fingerprint scanner, signature pad, camera and a printer.
The operating time of this registration kit is extended using an external battery. For a specific country 150.000 civil servants have been registered using 10 fingerprints, facial photo and a signature. In order to do the enrolment correctly HSB provided a training to a group of trainers. These trainers trained the operators of the biometric registration kits.
After the registration all data have been transferred securely to the HSB ABIS to perform a de-duplication check. This process uses two fingers of each registrant.
Might be of interest:
National Health ID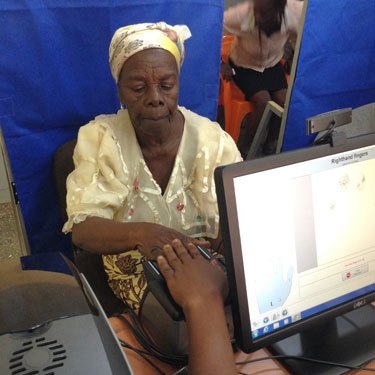 Preventing Fraud using a Biometric National Health ID. Read More…
The National Healthcare Insurance Agency in Ghana has a total membership of more than 8 million people. The current ID card is replaced by a biometric ID smart card. The goal of this project is to improve transparancy of the claim process and to reduce costs. This can be assured when only eligible clients will get their treatment and identity fraud is reduced.
BioRegistrator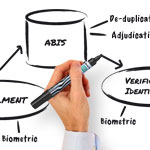 BioRegistrator® is the Proven Platform for Registration of Digital Identities. Read More…
BioRegistrator® is the proven platform for registration of digital identities. The product can be used as enrolment tool (i.e. capturing of biometric characteristics and personal information), for identification and verification purposes. BioRegistrator® makes deployment of biometric technology accessible for all kinds of organisations.
Use of this standard product saves customers development costs, reduces the time to deploy biometric technologies and creates an independent platform for biometric suppliers.
HSB ABIS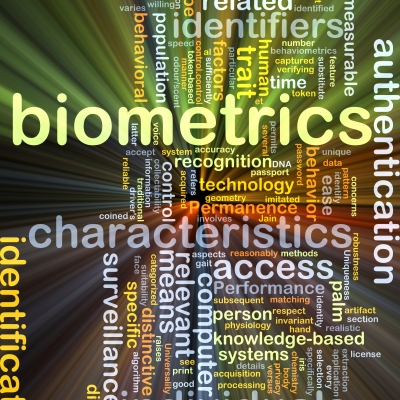 Next Generation, Automated Biometric Identification System. Read More…
HSB ABIS is a next generation, multi-modal Automated Biometric Identification System. It serves as a storage and matching platform, to collect and search all kinds of biometric and personal data. It is part of the BioRegistrator® product suite. HSB ABIS is a flexible, open system with several innovations. It is used for verification, identification, de-duplication and forensic applications. The modern web based user interface makes deployment a breeze.